Product Description
1.Raw material:CPVC
2 Size:1/2′-6″
3 Standard:ASTM SCH80
5 Usage: WATER SUPPLY
Specifications
1.Material:CPVC
2.Standard:ASTM SCH80
3.Certification:ISO9
Description
Size(inch)
Weight (g/pc)
PCS/ CTN
Packing size (m)
 SUPPLY PIPES
1/2″×3.7
0.315 
30
4 
0.5714
0.5714
3/4″×3.9
0.435 
20
4 
0.0268
0.0268
1″×4.6
0.640 
14
4 
0.0336
0.0336
1-1/4″×4.9
0.918 
10
4 
0.0423
0.0423
1-1/2″×5.1
1.088 
6
4 
0. 0571
0. 0571
2″×5.5
1.400 
4
4 
0.0604
0.0604
2-1/2″×7.1
2.337 
3
4 
0.571
0.571
3″×7.6
3.190 
1
4 
0.0889
0.0889
4″*8.6
4.400 
1
4 
0.114
0.114
5″x9.6
 
 
 
 
 
6″x11
 
 
 
 
 
8″x12.7
 
 
 
 
 
FAQ:
1.What is your MOQ?
Our MOQ is usually 5 CTNS.
2.What is your delievery time?
The time of delievery is around 30-45days.
3.What is the shipping port?
We ship the goods via HangZhou or ZheJiang port.
4.What is your payment terms?
We accept 30% T/T in advance,70% in the period of shipment or 100% L/C.
5.How should I contact you?
You can contact us with Trade Manager or send us an email by click Contact Supplier bottom.
6.What is the location of your company?
Our company is located in the HangZhou ZHangZhoug Province,China.
If you would like to have a visit, you are much welcome.
7.How about the samples?
We could send you the samples ,most samples are free to send to most places in China.If sent to other countries,transport fee shoule be paid by you.
8.Why choose us?
1 Genuine produces with excellent quality and competitive price.
2 Cooperating with the customers all over the world and knowing the markets very well.
3 CHINAMFG is a listed company.Everything can be rest assured working with us.
4 After- Services will be highly-satisfied.Any problems and feedbacks will be answered in a short of time.
Our Services:
1.Any inquiries will be replied within 24 hours
2.Professional manufacturer.
3.OEM is available.
4.High quality, standard designs,reasonable&competitive price,fast lead time.
5.Faster delivery:Sample will be prepared in 2-3days.
6.Shipping:We have strong cooperation with DHL,TNT,UPS,MSK,China Shipping,etc.
7.You can also choose your own shipping forwarder.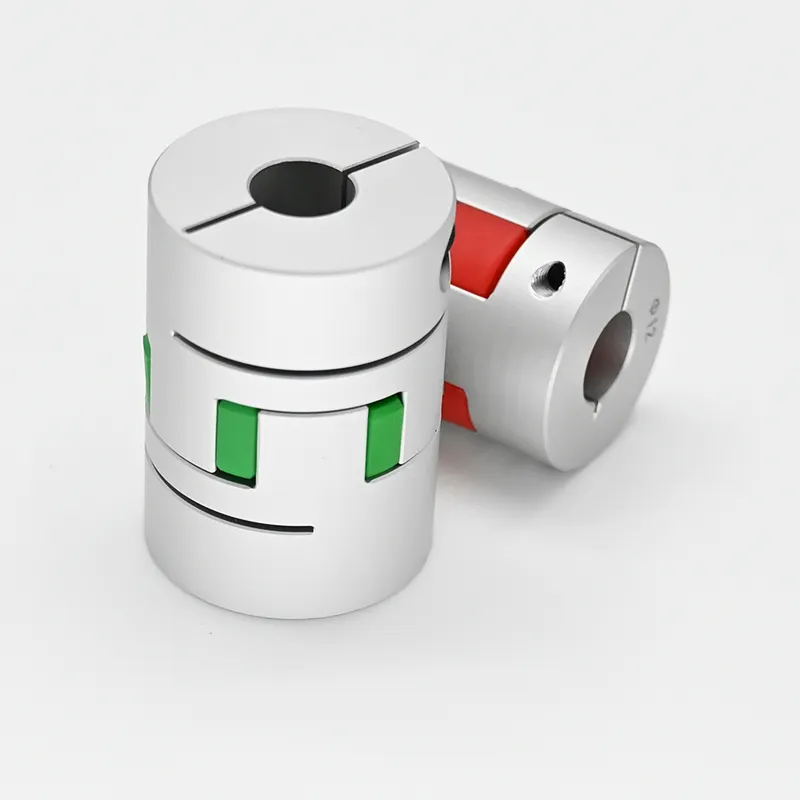 Real-World Examples of Successful Industrial Coupling Applications
Industrial couplings are essential components in various machinery and equipment across different industries. Their versatility, reliability, and ability to handle diverse operating conditions have led to numerous successful applications. Here are some real-world examples of successful industrial coupling applications:
Pumps and Compressors: In the oil and gas industry, centrifugal pumps and compressors are used for fluid transportation and compression. Gear couplings are commonly employed in these applications due to their high torque capacity and ability to handle misalignment caused by thermal expansion. They ensure reliable power transmission and efficient operation of critical equipment in harsh environments.
Steel Industry: The steel manufacturing process involves heavy machinery subjected to high torque and intermittent loads. Grid couplings are extensively used in steel rolling mills to connect the motors and rolling stands. Their torsional flexibility helps dampen shocks and vibrations during the rolling process, ensuring precision and reducing wear on the equipment.
Pulp and Paper Processing: In the pulp and paper industry, large rotary drums and rolls require smooth and reliable power transmission. Disc couplings are commonly used in these applications due to their ability to handle misalignment and high speeds. They ensure precise control during paper manufacturing processes, resulting in consistent product quality.
Power Generation: Power plants rely on large turbines, generators, and compressors that require efficient power transmission. Diaphragm couplings are well-suited for such high-power applications due to their torsional stiffness and ability to handle misalignment. They provide smooth torque transmission and help maintain precise alignment, enhancing the overall efficiency of power generation systems.
Automotive Industry: The automotive industry utilizes various types of couplings for different applications. Universal joints are commonly used in drive shafts, enabling power transmission between the engine and wheels while allowing for movement due to suspension and steering. Additionally, elastomeric couplings are employed in engine-driven accessories, such as water pumps and power steering systems, to reduce vibrations and noise.
Marine Propulsion: In marine applications, where space and weight are critical considerations, flexible couplings play a vital role in connecting the engine to the propeller shaft. These couplings accommodate misalignment caused by hull deflection and vibration, ensuring smooth and efficient propulsion while reducing stress on the drivetrain.
Mining Equipment: Mining operations involve heavy-duty machinery operating in challenging conditions. Fluid couplings are commonly used in conveyors, crushers, and draglines to start and control the speed of large motors while providing overload protection. These couplings protect the machinery from excessive starting torque and shock loads, enhancing their longevity and reducing downtime.
These examples illustrate the widespread use and success of industrial couplings across diverse industries. The careful selection of the appropriate coupling type for each application ensures reliable power transmission, reduced downtime, and improved overall system performance.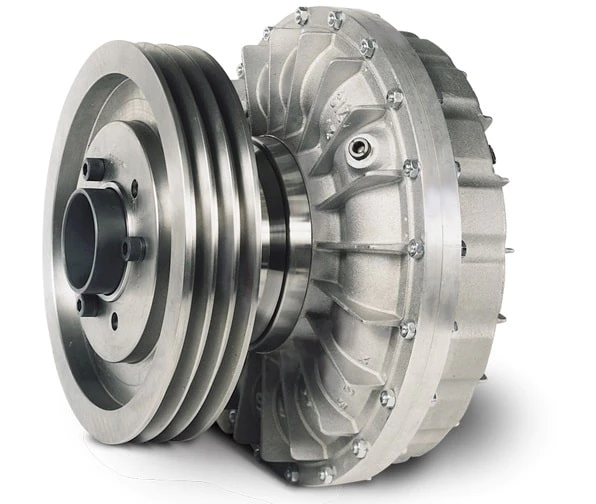 Where to Find Reliable Suppliers or Manufacturers of Industrial Couplings for Your Specific Needs
When looking for reliable suppliers or manufacturers of industrial couplings for your specific needs, there are several avenues you can explore:
Online Industrial Directories: Online industrial directories are a valuable resource to find suppliers and manufacturers of industrial couplings. Websites like Thomasnet, Alibaba, and GlobalSpec allow you to search for specific types of couplings and filter results based on your requirements, location, and other parameters.
Trade Shows and Exhibitions: Attend industry-specific trade shows and exhibitions related to mechanical engineering, power transmission, or the specific industry you are involved in. These events often feature a wide range of suppliers and manufacturers showcasing their products, including industrial couplings. It gives you an opportunity to interact directly with the companies and evaluate their offerings.
Industry Associations: Many industries have trade associations or organizations that provide resources and support to their members. These associations often maintain directories or lists of approved suppliers and manufacturers. Contacting the relevant association can help you find trustworthy sources for industrial couplings.
Referrals and Recommendations: Seek recommendations from colleagues, industry peers, or other professionals who have experience with industrial couplings. Referrals from trusted sources can provide valuable insights into the reliability and quality of specific suppliers or manufacturers.
Online Research: Perform in-depth online research using search engines to find companies that specialize in manufacturing industrial couplings. Check their websites for product catalogs, certifications, and customer reviews to assess their capabilities and reputation.
Supplier Evaluation: Once you have identified potential suppliers or manufacturers, evaluate them based on factors such as their product range, manufacturing capabilities, quality control measures, certifications, lead times, and customer service. Request samples or product specifications to ensure they meet your specific needs.
Remember to conduct due diligence and verify the credentials of the suppliers or manufacturers before making any commitments. Look for companies with a proven track record, relevant certifications (e.g., ISO 9001), and a strong commitment to customer satisfaction. Additionally, consider the location and shipping options to ensure timely delivery of the industrial couplings to your facility.
By exploring these avenues and making informed decisions, you can find reliable suppliers or manufacturers that provide high-quality industrial couplings tailored to your specific needs and industry requirements.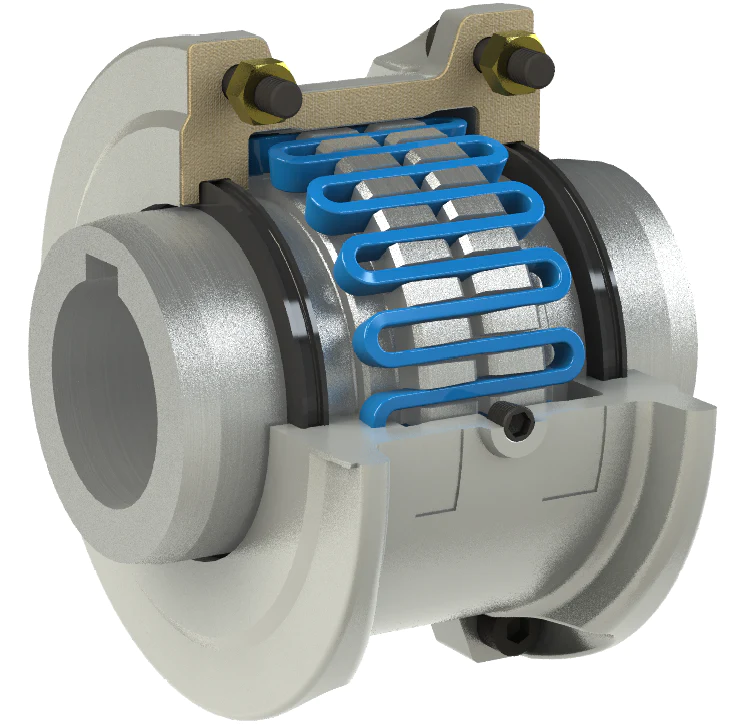 How to Select the Right Industrial Coupling for Specific Machinery or Equipment?
Selecting the right industrial coupling for specific machinery or equipment involves a careful evaluation of various factors to ensure efficient and reliable power transmission. Here are the key steps to guide you in choosing the appropriate coupling:
Analyze Torque Requirements:

Determine the torque requirements of the application, including the maximum and continuous torque. This information is crucial in selecting a coupling that can handle the required torque without compromising performance.

Evaluate Speed and Operating Conditions:

Consider the rotational speed and operating conditions of the machinery or equipment. High-speed applications may require couplings that offer precise balance and low vibration. Additionally, assess factors like temperature, ambient conditions, and exposure to chemicals or corrosive agents to choose a coupling material that can withstand the environment.

Identify Misalignment:

Assess the potential misalignment between the shafts. Determine whether the machinery is subject to axial, angular, or parallel misalignment during operation. Diaphragm couplings are particularly effective in handling misalignments, making them a suitable choice in such scenarios.

Consider Space Constraints:

Examine the available space and spatial constraints around the coupling area. Some couplings require more axial space than others, and selecting a compact coupling might be necessary in space-restricted applications.

Account for Shock and Vibration:

Understand the magnitude of shock loads and vibrations in the application. Grid couplings and elastomeric couplings, such as jaw couplings, offer excellent shock absorption properties and are ideal for applications with varying loads or high shock forces.

Check Misalignment Capability:

Ensure that the selected coupling can accommodate the expected misalignment without compromising its performance or causing premature wear on the machinery. Disc couplings, for example, are designed for precise alignment applications and may not be suitable for large misalignments.

Consider Backlash Requirements:

In applications requiring precision motion, consider the need for low backlash in the coupling. Some couplings, like jaw couplings, may introduce minimal backlash, which can be critical in precise positioning systems.

Review Maintenance and Installation:

Assess the ease of installation and maintenance of the selected coupling. Couplings that are easy to install and require minimal maintenance can reduce downtime and improve the overall efficiency of the machinery.

Consult with Coupling Manufacturers:

When in doubt, consult with coupling manufacturers or engineering experts. They can provide valuable insights and recommendations based on the specific requirements of your application.
By carefully considering these factors and evaluating the different types of industrial couplings available, you can select the right coupling that best matches the needs of your machinery or equipment. The right coupling choice ensures reliable power transmission, reduces the risk of premature failures, and enhances the overall performance and efficiency of your industrial applications.



editor by CX 2023-09-21