Product Description
Product Name:Cast iron Grooved forging  Pipe Fitting flexible Coupling for industrial equipment part
Key:grooved pipe fitting,steel pipe connector,hardware,elbow,steel pipe coupling
Material:ductile iron/stainless steel/forged steel/alloy steel/Carbon Steel
Surface Treatment:Spray or dip paint and other corrosion resistant treatment
Packaging:Plastic bags for internal use and wooden cases for external use
Shipping:FedEx,EMS,DHL,AIR or Sea
Payment:T/T,L/C,Money gram,Western union
Application:Fire, water, mines, ships, Marine engineering and other pipeline systems
GROOVED FLEXIBLE COUPLINGS SPECIFICATION
MATERIAL SPECIFICATIONS:
Housing : Ductile iron
Rubber Gasket : Standard gasket is EPDM(Ethylene-Propylene-Diene Monomer), the range of working temperature is -50ºC-150ºC,using for cold water,hot water and rare alkaline chemical products.
Bolt&Nuts : Stainless steel bolts&nuts according to international standard models of carriage bolts and flange nuts.Nut is SS304 material.
Useage:
1) Automatic sprinkler system for fire production on commercial,civil and municipal constructions like water supplying ,gas supplying , heat supplying , etc
2)Industrial pipeline system on shipping , mine , textile oil field , power plant , etc
3)Pipeline system on subway station , railway station airport , seaport, brided , etc
Detailed Photos
Our Advantages
1. Rich manufacturing experience.
2. Design ability.
We have excellent design and development staff.
3. Perfect equipment.
All kinds of production equipment more than 80 sets, professional inspection, testing equipment more than 50 sets.
4. Strict quality control.
Product manufacturing quality in accordance with ISO90001 quality management system requirements.
5. Serve customers attentively.
(1) 24-hour specially-assigned personnel to solve problems for you.
(2) High production efficiency and punctual delivery.
(3) Perfect after-sales service.
Company Profile
HangZhou Tontr Pipeline System Co., Ltd. is located in the beautiful coastal city of HangZhou. It is a professional national-level high-tech industry engaged in the design, development, manufacture and sales of high-pressure pipeline systems.
The company has passed international management system certifications. Product design and development, production process, and quality control are strictly implemented in accordance with the ISO9001 quality management system requirements; product performance meets the requirements of FM, UL, GB5135.11, GB/T8259 and other domestic and foreign standards.
The main products for long-distance liquid supply system.The main function is to transport liquids such as high-pressure emulsion and high-pressure spray to the partial opening of the working face at a high pressure, to provide power for the hydraulic support of the working face, the self-movement of the loader and the tail of the belt conveyor, etc. Provide high pressure water.
The company has solved the connection and installation of pipeline systems for many large state-owned enterprises, and has won wide acclaim from customers.
Pursuing product quality and serving customers with heart is our company's philosophy.Hope we can cooperate with all customers who have needs for a long time.
FAQ
Q1: Are you a manufacturer?
A. Yes, we are A manufacturer, and our products have been certified by ISO and other international management systems.
Q2: What's your delivery time?
B. Depending on the order quantity and your location, it will take about 15-30 days.
Q3: What are your payment terms?
C. We accept 30% T/T in advance and 70% during shipment or at L/C sight.
Q4: Do you provide samples?
D: If you need some samples for testing, we can make them according to your requirements. Samples will be prepared and sent by express within a week, usually arriving within 4-7 days. You need to pay for the sample and shipping fee.
Q5: Can you design and manufacture specifically for customers?
E: Of course. Our design and development personnel can design and produce products according to your needs.
Q6:Could we pay a visit to your factory?
Yes,you are always welcome to our factory.
Packing&Shipping
Certifications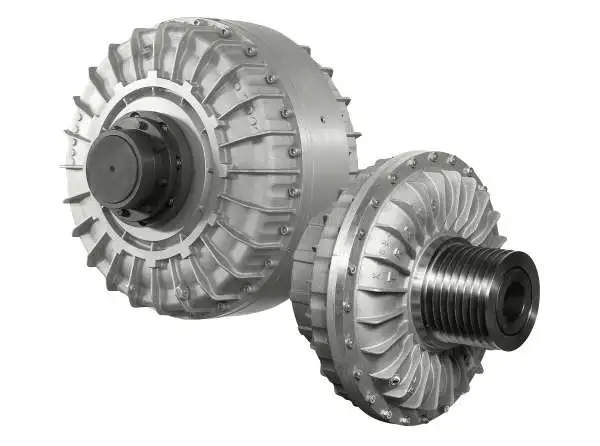 Are there any Safety Considerations or Guidelines Related to the Installation of Industrial Couplings?
Yes, the installation of industrial couplings requires careful attention to safety considerations and adherence to specific guidelines to ensure the coupling functions correctly and safely. Improper installation can lead to coupling failures, equipment damage, and potential hazards for personnel. Here are some essential safety considerations and guidelines related to the installation of industrial couplings:
Follow Manufacturer Instructions: Always follow the manufacturer's installation instructions and guidelines provided with the coupling. Manufacturers have specific recommendations for proper installation, which may vary depending on the coupling type and model.
Use Proper Tools and Equipment: Use the appropriate tools and equipment for the installation process. Ensure that torque wrenches and other tools are properly calibrated to achieve the correct bolt torque and avoid over-tightening or under-tightening.
Verify Shaft Alignment: Before installing the coupling, verify the alignment of the connected shafts. Proper shaft alignment is crucial to prevent premature wear, vibration, and misalignment-related issues during operation.
Ensure Clean Surfaces: Clean and inspect the shaft ends and coupling bore to remove any dirt, debris, or old lubricants. Clean surfaces ensure proper contact and reduce the risk of contamination inside the coupling.
Check Coupling Fit: Ensure that the coupling fits properly on the shafts and that there is sufficient clearance between the coupling and surrounding components. Avoid interference that could lead to mechanical binding during operation.
Verify Keyway and Key Fit: If the coupling uses a keyway and key for torque transmission, verify that the key fits securely and accurately in the keyway without any play or gaps.
Inspect Flexible Elements: For flexible couplings, inspect the flexible elements (e.g., elastomeric inserts or diaphragms) for any damage or defects before installation. Replace damaged elements with new ones as needed.
Tighten Bolts Gradually: When tightening coupling bolts, follow a gradual tightening sequence in a star or cross pattern to ensure even distribution of the load. This prevents uneven stress on the coupling and shafts.
Use Locking Devices: Consider using appropriate locking devices, such as split washers, locking nuts, or thread-locking compounds, to prevent bolts from loosening during operation.
Perform Post-Installation Checks: After installing the coupling, perform post-installation checks to verify proper alignment, bolt tightness, and overall coupling integrity before putting the machinery into full operation.
Following these safety considerations and guidelines is essential to ensure a safe and successful installation of industrial couplings. Regular maintenance and inspections throughout the coupling's service life are also crucial for identifying potential issues early on and addressing them promptly to prevent accidents or damage to the machinery.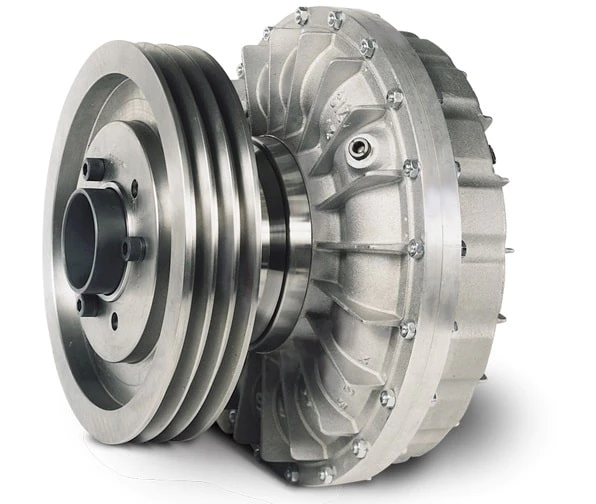 Where to Find Reliable Suppliers or Manufacturers of Industrial Couplings for Your Specific Needs
When looking for reliable suppliers or manufacturers of industrial couplings for your specific needs, there are several avenues you can explore:
Online Industrial Directories: Online industrial directories are a valuable resource to find suppliers and manufacturers of industrial couplings. Websites like Thomasnet, Alibaba, and GlobalSpec allow you to search for specific types of couplings and filter results based on your requirements, location, and other parameters.
Trade Shows and Exhibitions: Attend industry-specific trade shows and exhibitions related to mechanical engineering, power transmission, or the specific industry you are involved in. These events often feature a wide range of suppliers and manufacturers showcasing their products, including industrial couplings. It gives you an opportunity to interact directly with the companies and evaluate their offerings.
Industry Associations: Many industries have trade associations or organizations that provide resources and support to their members. These associations often maintain directories or lists of approved suppliers and manufacturers. Contacting the relevant association can help you find trustworthy sources for industrial couplings.
Referrals and Recommendations: Seek recommendations from colleagues, industry peers, or other professionals who have experience with industrial couplings. Referrals from trusted sources can provide valuable insights into the reliability and quality of specific suppliers or manufacturers.
Online Research: Perform in-depth online research using search engines to find companies that specialize in manufacturing industrial couplings. Check their websites for product catalogs, certifications, and customer reviews to assess their capabilities and reputation.
Supplier Evaluation: Once you have identified potential suppliers or manufacturers, evaluate them based on factors such as their product range, manufacturing capabilities, quality control measures, certifications, lead times, and customer service. Request samples or product specifications to ensure they meet your specific needs.
Remember to conduct due diligence and verify the credentials of the suppliers or manufacturers before making any commitments. Look for companies with a proven track record, relevant certifications (e.g., ISO 9001), and a strong commitment to customer satisfaction. Additionally, consider the location and shipping options to ensure timely delivery of the industrial couplings to your facility.
By exploring these avenues and making informed decisions, you can find reliable suppliers or manufacturers that provide high-quality industrial couplings tailored to your specific needs and industry requirements.
Advantages and Disadvantages of Using Flexible Couplings in Industrial Setups
Flexible couplings offer several advantages in industrial setups, but they also come with some disadvantages. Here's a detailed overview of both aspects:
Advantages:
Misalignment Compensation: Flexible couplings can compensate for various types of misalignment, including angular, axial, and parallel misalignment. This capability reduces stress on connected machinery, bearings, and shafts, resulting in extended component life and improved reliability.
Vibration Dampening: Flexible couplings can absorb and dampen vibrations, preventing them from being transmitted to other parts of the machinery or equipment. This feature helps reduce noise and minimizes wear and tear on the system, leading to smoother operation and decreased maintenance requirements.
Shock Absorption: Some types of flexible couplings, such as grid and elastomeric couplings, offer excellent shock absorption properties. They can handle sudden load changes and impacts, making them suitable for applications with varying loads or in environments prone to shock forces.
Torsional Flexibility: Flexible couplings provide torsional flexibility, allowing for slight angular displacement between connected shafts. This flexibility helps prevent torsional vibrations and mechanical resonance, improving the overall stability and performance of the machinery.
Easy Installation and Maintenance: Most flexible couplings are relatively easy to install and require minimal maintenance. They often do not need lubrication, reducing maintenance efforts and downtime, which can result in cost savings.
Cost-Effective Solution: Flexible couplings are often more cost-effective than rigid couplings, especially in applications where misalignment compensation and shock absorption are required. They offer a balance between performance and affordability.
Disadvantages:
Backlash: Some flexible couplings introduce a certain amount of backlash or angular play due to their design. In precision applications, this backlash may result in reduced accuracy and positioning errors.
Lower Torque Capacity: Compared to some rigid couplings, flexible couplings generally have lower torque capacity. In high-torque applications, careful selection is essential to ensure the coupling can handle the required torque without slipping or failing.
Limitations on High-Speed Applications: Some types of flexible couplings may have limitations in high-speed applications due to factors like balancing requirements or resonance effects.
Finite Lifespan: Flexible couplings have a finite lifespan and may require periodic replacement, especially in demanding or high-load applications.
When choosing whether to use flexible couplings in an industrial setup, engineers should carefully consider the specific requirements and operating conditions of the application. While flexible couplings offer significant advantages, they may not be suitable for every scenario. Proper selection and regular maintenance of the coupling can ensure optimal performance and extend its lifespan, contributing to the overall efficiency and reliability of the industrial system.



editor by CX 2023-09-21