Product Description
Product description
1,product name
Industrial Stainless Steel Pipe Coupling
2,Size ranging
1/2″-4″
3,Material option
SS304, SS316,CF8M,CF8,WCB
4,Casting
Investment
5,Working pressure
1000psi, PN63
6,Applicable temperature
-20-210 degree C
7,Applicable medium
Water, Oil, Gas, etc
9,End connection
DIN2999,DIN259,BSPT,BSP,NPT(F/M)
10, MOQ
10PCs
11,Capacity to produce
100,000,00 PCs per week
12,packaging
Inner CTN, outside ply-wooden cases
13,Price term:
EXW, FOB, CIF, CFR
14,Payment term
T/T, L/C
15,standard
CE,ISO9001
Product Application
Main application:The products are widely used in oil,gas,chemical,electric power metallurgy,lifting,water supply,auto ship manufacturing oil-water road heating system control ,food,pharmaceutical,daily chemical industry ,municipal construction,mechanical equipment,etc.We keep on the concept of credit management, and try our best to givebest serviceto our customers!
What will we do for you?
The timeless comes first. We will reply as soon as possible when we receive your inquiry. We try to understand the voice of yours. We will always be initiative, because we believe that initiative can bring us more chances. We will create more new products to show our creative ability.
Advantage:
1. Timely delivery time: We can delivery fast. It is usually 30-45 days after received the deposit.
2. Profession factory: We can produce kinds of products according to your sample.
3. We have CE certification
4. Rapid response to your need within 24 hours.
5. That assure the quality and long life time.
6. We offer the non-standard valves, according to customer requirements
7. If you want, you can have your own logo on the products
9. Exported to more than 10 countries in America and Asia
10. We can promise the quality, passed the CE certification
    ZHangZhoug CHINAMFG Valve Co.,Ltd. Was founded in 2008. CHINAMFG company is a diversified manufacturer of valves. It deals with research, design, manufacture, sales, import and export autonomy, self customs clearance 
    It is located in China Valve City—HangZhou Economic and Technological Development Zone,ZHangZhoug Province, it is about 5 minutes away from HangZhou International Airport, and half an hour from HangZhou Train Station . HangZhou Port and ZheJiang Port are also very close to our factory.
   WOD Company mainly produces medium and low pressure valves, Such as 1pc ball valve,2pc ball valve,3pc ball valve,flange ball valve, gate valve, globe valve, check valve, Y strainer.etc. The material has ASTM 304, 316, WCB,etc. Valves' standard including API6D, ASTM, MSS, ANSI, JIS, DIN, ISO, GB, etc. CHINAMFG series valves are widely used in oil, gas, chemical, electric power, metallurgy, lifting , water supply, auto ship manufacturing oil-water road heating system control, food, pharmaceutical, daily chemical industry, municipal construction, mechanical equipment, etc.
    CHINAMFG company has obtained C E, I S O 9 0 0 1 certifications, also been inspected and approved by S G S,T U V As "Pursuing Survival with Quality,Winning Market with Price" .WOD valves have been exported to all over the world,especially in North American,South American ,Europe,Middle East and so on.
Why do you choose us?
Your satisfaction is our pursue. We know that price is important, but it should not be the whole parts. We are certain to offer you the most reasonable price. You do not need to worry about our sevice, because we want to earn your satisfied sHangZhou. Our company improves every day, your recognition and expectation are the driving force of our advance.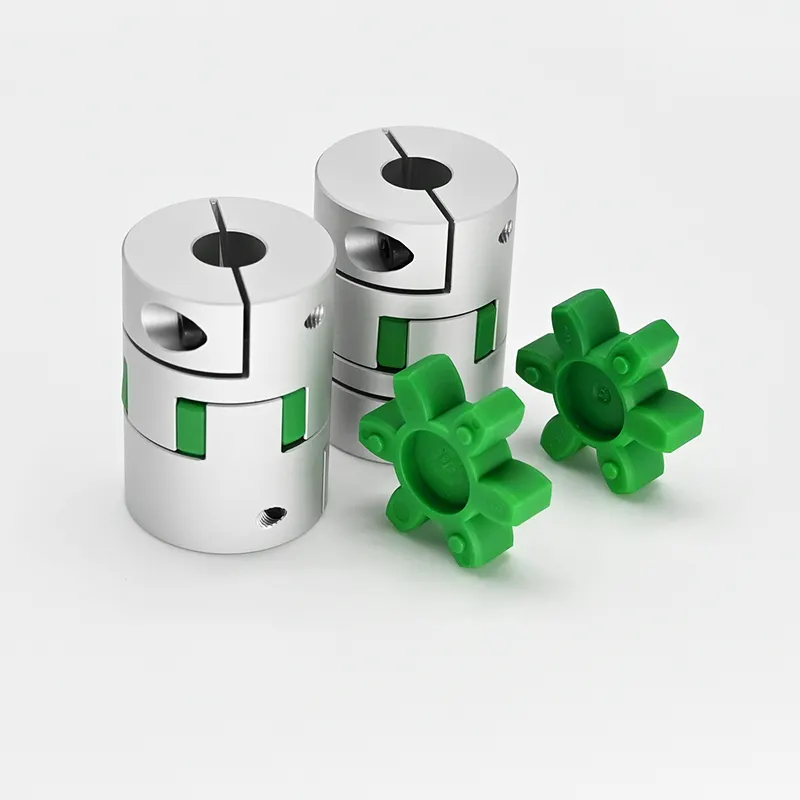 Can Industrial Couplings Accommodate Varying Torque and Speed Requirements in Machinery?
Yes, industrial couplings are designed to accommodate varying torque and speed requirements in machinery. Couplings play a crucial role in transmitting power between connected shafts while allowing for some degree of flexibility and compensation for misalignment. They come in different types and configurations, each tailored to specific applications and operating conditions.
Accommodating Varying Torque Requirements:
Industrial couplings are available in a wide range of sizes and designs, allowing them to handle a broad spectrum of torque capacities. The torque capacity of a coupling depends on factors such as the coupling's material, size, and construction. For heavy-duty applications with high torque requirements, couplings like gear couplings or grid couplings are suitable choices. On the other hand, elastomeric couplings or diaphragm couplings are commonly used for applications with lower torque demands.
Furthermore, some couplings, such as torque-limiting couplings or overload couplings, are designed to protect machinery from sudden torque spikes or overloads. These couplings disengage temporarily when the torque exceeds a preset limit, preventing damage to the machinery.
Accommodating Varying Speed Requirements:
Industrial couplings can also handle varying speed requirements encountered in different machinery setups. The coupling's speed capability is influenced by factors such as the material, design, and balancing. For high-speed applications, couplings like flexible disc couplings or metal bellows couplings are commonly used due to their excellent balance characteristics and ability to dampen vibrations at high speeds.
Additionally, some couplings, such as variable-speed couplings, can actively adjust their characteristics to match changing speed requirements. These couplings offer flexibility in power transmission and can optimize efficiency across a wide range of operating speeds.
Customization for Specific Requirements:
Industrial couplings can be customized or selected with specific torque and speed requirements in mind. Manufacturers often provide technical support to engineers and designers to help them choose the most suitable coupling for their applications. By considering factors like operating conditions, load profiles, and the machinery's torque-speed characteristics, engineers can select or design couplings that precisely match the requirements of the machinery.
In conclusion, industrial couplings are versatile and can accommodate varying torque and speed requirements in machinery. Proper selection and design of the coupling are essential to ensure efficient power transmission, longevity of the machinery, and overall system performance.
Role of Couplings in Vibration Damping and Noise Reduction within Industrial Machinery
Couplings play a crucial role in vibration damping and noise reduction within industrial machinery. Vibrations and noise are common challenges in rotating machinery and power transmission systems, and they can lead to various issues such as increased wear and tear, reduced precision, and even structural damage. Couplings are designed with features to address these challenges and enhance the overall performance of industrial machinery:
Vibration Isolation: Flexible couplings, such as elastomeric couplings and gear couplings with elastomeric elements, have inherent vibration-damping properties. These couplings are designed with flexible components, often made of rubber or polyurethane, that can absorb and dissipate vibrational energy. When the machinery experiences dynamic loads or resonance, the flexible coupling dampens these vibrations, preventing them from propagating through the system. This vibration isolation helps protect the connected equipment, bearings, and other components from excessive vibrations and prolongs their lifespan.
Noise Reduction: Vibrations in industrial machinery often generate noise, which can be bothersome for operators and personnel working in the vicinity. Couplings with vibration-damping capabilities can also reduce noise levels significantly. By dampening the vibrations at the source, the noise generated by the machinery is minimized. This results in a quieter working environment, improving comfort and safety for workers and reducing noise pollution in the surrounding areas.
Misalignment Compensation: In addition to vibration damping, some couplings can accommodate misalignment between connected shafts. Misalignment can cause vibrations and noise in machinery. When the coupling can compensate for both angular and parallel misalignments, it ensures smoother operation and reduces the forces transmitted to the shafts, mitigating vibration-related issues.
Torsional Flexibility: Couplings like diaphragm couplings and disc couplings offer torsional flexibility, allowing them to absorb shocks and torsional vibrations in the system. When the machinery experiences sudden torque spikes or starts and stops, these couplings act as shock absorbers, reducing the impact on the connected equipment and the overall system.
By effectively damping vibrations and reducing noise, couplings contribute to the overall health and reliability of industrial machinery. They help prevent premature failures, enhance the accuracy and precision of processes, and improve the overall working environment. Properly selected and installed couplings that cater to the specific requirements of the application can significantly improve the performance, efficiency, and service life of industrial machinery.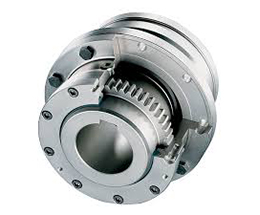 What is Industrial Coupling, and How Does It Work in Mechanical Systems?
In mechanical systems, an industrial coupling is a device used to connect two shafts together to transmit torque and motion from one shaft to the other. Couplings are essential components that enable the efficient transfer of power between rotating machinery while accommodating various operating conditions and misalignments. They play a crucial role in connecting motors, engines, gearboxes, and other equipment within industrial applications.
The primary function of an industrial coupling is to join two shafts in such a way that they can rotate together while allowing some degree of flexibility to accommodate misalignment, vibrations, and other dynamic forces. This flexibility is vital in preventing excessive stress and wear on the connected machinery, as well as mitigating the risk of premature failures.
There are various types of industrial couplings available, each designed for specific applications and operating conditions. Some common types of industrial couplings include:
1. Diaphragm Couplings: Diaphragm couplings, as discussed in previous answers, use a thin flexible diaphragm to transmit torque between the shafts. They can accommodate misalignments and dampen vibrations, making them suitable for various industrial applications.
2. Gear Couplings: Gear couplings use gear teeth to transmit torque and are known for their high torque capacity and rigid construction. They are commonly used in heavy-duty applications, such as steel mills and mining equipment.
3. Grid Couplings: Grid couplings use a grid of spring-like elements to transmit torque. They are versatile and can absorb shock loads, making them suitable for applications with varying loads and high shock forces.
4. Jaw Couplings: Jaw couplings use elastomeric elements to connect the shafts and are known for their simplicity and ease of installation. They are commonly used in small to medium-sized machinery.
5. Disc Couplings: Disc couplings use thin metal discs to transmit torque and compensate for misalignments. They are often used in precision applications and systems that require low backlash.
Regardless of the specific type, the working principle of an industrial coupling involves connecting the shaft ends and ensuring a firm grip between them. When torque is applied to one shaft, the coupling transmits that torque to the other shaft, causing both shafts to rotate together at the same speed. The coupling's design allows for some degree of flexibility, which permits the shafts to compensate for misalignments, axial movements, and vibrations. This flexibility helps protect the connected equipment from stress and damage, promoting smooth operation and extending the lifespan of the machinery.
In summary, industrial couplings are critical components in mechanical systems that facilitate the transfer of torque and motion between rotating shafts. They provide flexibility, misalignment compensation, and vibration dampening, making them essential for reliable and efficient power transmission in various industrial applications.



editor by CX 2023-09-21